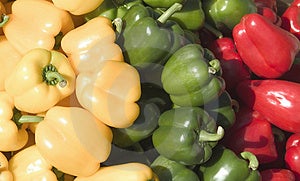 © Photographer Guyerwood | Agency: Dreamstime.com
Elizabeth of Water Rolls Uphill is a homeschooling mom of three, and she blogs about schooling, DIY adventures, and her efforts to improve herself by learning new skills. With extracurricular activities for two school aged children thrown into the mix, she has worked hard to find a meal planning strategy that works without a lot of effort and avoids the drive thru. Read on to find out more about how you can successfully meal plan like this busy mom.
Meal Planning Made Easy For Busy People
Over the years I have attempted and failed at meal planning, in part,
because I tried to accomplish too much, too fast. Going from zero meal
planning to meal planning for a month isn't likely to succeed. I take it a week at a time, because we eat a lot of fresh produce and it isn't overwhelming to plan for one week.
Simple and easy steps for successful meal planning:
Write down your tried and true favorites.
Limit yourself to one new recipe a week, at first.
Scour your pantry, fridge and freezer for items that are in desperate need of being used.
Make a meal plan for one week. This can include breakfasts,
lunches, and dinners if you are so inclined. Double check your calendar
so that you aren't planning very involved meals for nights when know
that you will be rushed – hint, crock pot dinners are great for nights
like that!
Make your grocery list.
Do what prep work you can in
advance. For example, make notes about what needs to be thawed and by
when, or if you're using a lot of fresh vegetables simplify things by
chopping them in one big batch and storing them in the fridge until
needed.
Set aside one evening where dinner is either a fridge clean out night aka Fend-For-Yourself, or you eat out.